Our Services
We have a range of web design packages that are matched to your business needs and budget. Our easy process allows you to control what you want, choose a base package and add optional features as you go.

Branding
A brand's strong visual identity will ensure success.
It's not enough to say that you sell clothes, provide services, or make jewelry.
Together, we'll carefully craft an identity to represent your company that will encompass both your brand's voice and its visual representations.
Your branding should distill a clear image of who you are, what you stand for, and what your product or service represents.

SEO
We'll help you review or create an SEO strategy for your website.
Helping you identify missing content before we start designing anything.
Create a list of SEO content needs to fill gaps, audit existing content for SEO focus, research and review keyword volumes.
We help create clean, compelling,  informative text, with taglines and headlines proven to play nicely with online search engines.

Development
We've been building custom content management systems since 2011.
Adopting WordPress as our primary focus as it's the most widely used CMS in the world.
Our customized systems are tailored specifically for each site to ensure even the most complex layouts are super easy to manage. Install, design, customize and train.
You'll have full control of your content and support from us.
What We Do Best
Designing a winning website requires a well-thought-out online strategy focused on reaching organisational goals. Design Ninjas know that the success of a Web design isn't determined just by the code, social media integration or cool visuals.
It's about understanding the customer and the value your business can bring solving their problems. That can be anything from attracting visitors to buy products to getting the public to understand an issue to introducing visitors to a new brand.
Search Engine Optimization
Work with a Team of Talented Design Ninjas
At Easy Web Me, we have a high performing, multi-functional team, with years of experience, skills and design thinking which allows our design Ninjas to be successful on your Web design project
Rather than focusing on HTML, CSS or programming, we will focus on the key strategies, content and design elements that go into creating a strategic Web presence.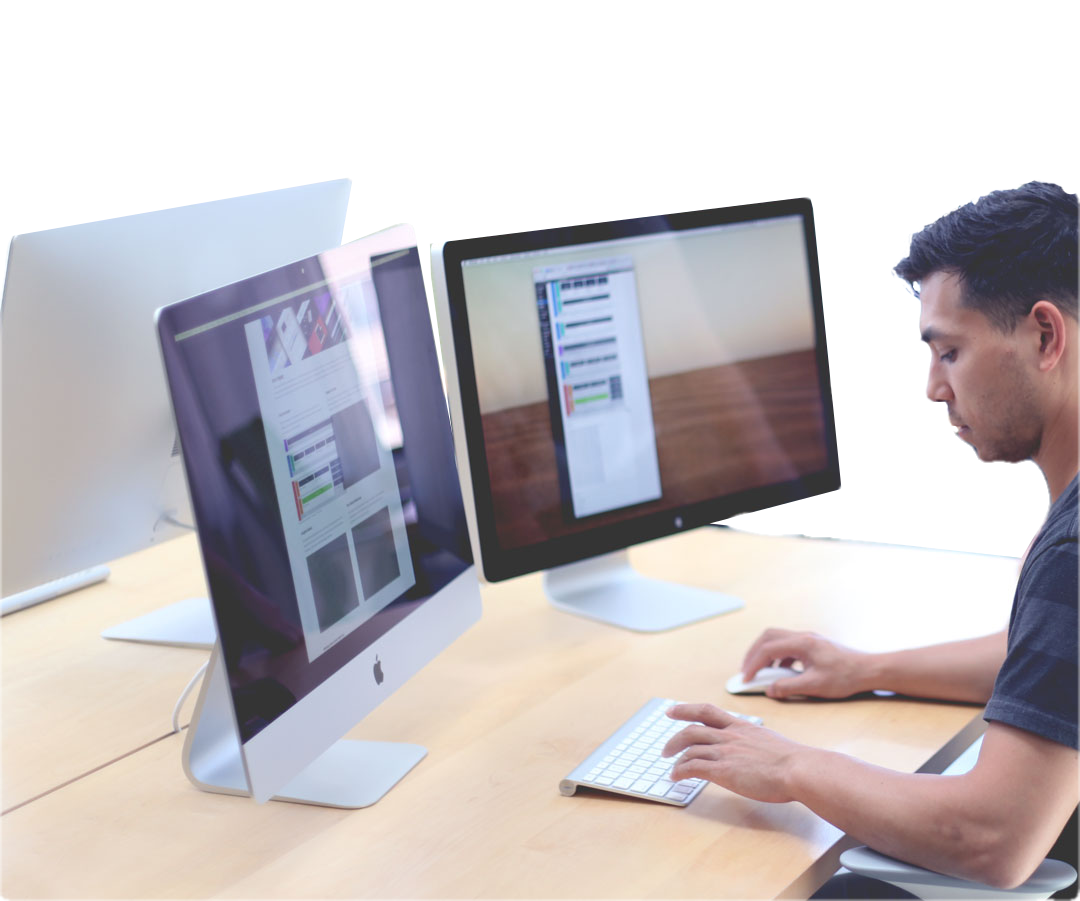 Fun Facts
A busy Ninja is a happy Ninja. We like to keep busy delivering value for your projects as we know that by delivering value to you, you can deliver value to your customers. To help encourage us we often like to look at some fun numbers at times and the ones below are just that.
Our Latest Projects
We love to help make your business showcase the best of you. We create clean purposeful designs, with great imaginary and visual impact.
What We Do Best
We really quite like almond piccolos. Though there is nothing better than when you're happy with the outcome we strive to produce for you.
Easy Web Me is a superb company to work with. We used them to design a new website for our company and they made building a website easy and hassle free.
We really got to know each other well. They listened and spent ample time understanding our products and message to make sure the site layout was appropriate.
I'm very pleased with the end result. I have recommended to a few other business contacts who are also happy with their services.
They worked tremendously well with me and have created the perfect website for my small business.
It was efficient, simple and as they said, as easy as child's play. I would definitely recommend using Easy Web Me to anyone wanting to create an amazing web site.
I now have a website that accurately reflects both the culture and nature of my business. I look forward to a continued relationship with Easy Web Me to meet the ever changing needs of my company
When I first made contact with Kirsteen and the team, I loved their  'can-do' attitude towards our entire project.
Within the first meeting it made me feel very confident and comfortable that they understood and could produce what we envisioned.
Not only that, when we discussed the project, we were immediately impressed with how easy they are to communicate with. They are just real, down to earth people that don't talk over your head with tech jargon.
Our Trademarked
Process & Workflow.
The Easy Web Me design process is not unlike other communication processes. If you are familiar with developing a creative brief, a public relations plan, a communication plan or a new product, the phases will look very familiar. The phases of the Easy Web Me design process include the following steps.
Identifying the reasons of the site's existence and what it is supposed to achieve are the first step in the process. The goals and objectives that are established at the outset of the project inform all future decisions, from site structure and naming conventions used in the navigation to the visual design of the site.

Project Research
One of the most common frustrations with Web projects is scope creep.
By creating a well-defined project scope plan that outlines specific activities and deliverables, along with specific timelines, we are able to clearly set expectations for our clients.
Our process helps to outline the general overview of the project, organisational background, the environment the organisation exists in, the people the organisation serves and the unique value it provides to its audience.

Wireframes
Wireframes provide a detailed view of the content that will appear on each page.Site architecture includes the sitemap and wireframes of pages.
Although they do not show any actual design elements, the wireframes provide a guide for defining content hierarchy on the page.
Creating the sitemap ensures that you've considered all the key pages in the site, showing their relationship to each other and defining how the sties overall navigation should be structured.

Design
Once the blueprint for the site has been defined through the creation of the sitemap and wireframes, the next step is to create a visual style.
The overall visual style will most likely be determined by the visual brand of the organisation;
Your organisation's brand plays an important role in this part of the process, our designer Ninjas will want to visually convey key brand perceptual ideas within the design.

Development
With designs approved, it's time to flesh out the design of the pages, develop new content and refine old content, create videos, slideshows, podcasts and other media that will appear on the site as well as start to build out the HTML and CSS of the site.
Before the site is launched, it will be placed on a production server where only internal audiences and anyone who you share the link with can view it. Testing of the site is critical as there will inevitably be issues that need to be addressed before the site goes live.
Let's Work Together
Due to our small nature, we can only handle a limited number of clients concurrently to ensure we maintain our mission and live our core values.
We can offer tailor made packages including one or more of our services; web design, UI/UX, web production, online marketing, SEO/SEO, content production, and Google Adwords.
So let us meet you, on a call, video conference or maybe a for a coffee and see how we can help.